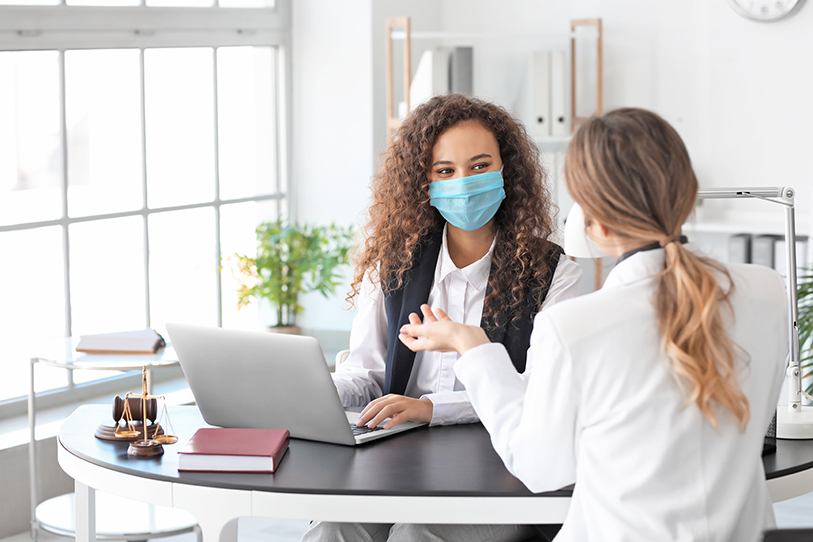 As more and more people are getting vaccinated against COVID-19, a return to a degree normalcy is finally within sight. Many employers are likely itching to get their employees back into the office, and employees may be eager to see their virtual coworkers and bosses in real life. Returning employees to the work place after they've worked from home for over a year can be difficult, but employers have a few tricks to help ease the transition.
Prior to 2020, fewer than 6 percent of workers worked remote all or most of the time. That figure skyrocketed in the wake of the pandemic to at least 70 percent — and many employees are getting used to it. One-third of employees would quit their current jobs if required to return to the office full time, according to a recent Robert Half survey.
"After a year of drastic change, many business leaders are eager to restore a sense of normalcy and welcome staff back to the office," said Paul McDonald, senior executive director at Robert Half, in a press release. "But reopening doors will bring new obstacles for companies to navigate. Not all employees will be ready — or willing — to return to the workplace, so staying flexible and responsive to their needs will be critical."
For some employers, adopting — either temporarily or permanently — a "hybrid" workplace could be one possible strategy, as 49 percent of workers would prefer a balance between remote and office work. Employees want support from their employers as they make the transition back to the office, which Robert Half suggests could include:
Relaxed dress code
Freedom to set preferred office hours
A personal, distraction-free workspace
Employer-paid commuting costs
Employer-provided childcare
Even given the option to work remotely full-time, employees still worry that it would eventually harm their relationships with coworkers, decrease productivity and give them fewer opportunities for advancement.
Plus, some jobs just work better when people can work collaboratively, or employees need to be able to help customers physically. Other employers may have security concerns, or just want to avoid headaches with onboarding and training for remote workers. Regardless of why, if employers want to bring remote employees back to the workplace, they have a few ways to help ease the transition.
Mike McCluskey, Senior Technical Editor, CalChamber
CalChamber members can use the Return-to-Work Checklist on HRCalifornia. Not a member? See what CalChamber can do for you.