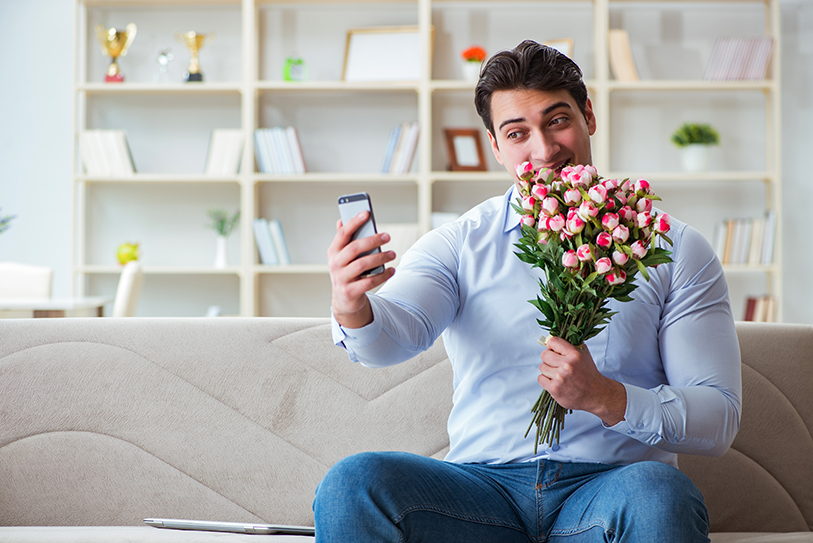 This Valentine's Day looks drastically different than in years past, as many office environments have been in a state of telework for nearly a year — and the number of relationships that blossomed at work likely has further trended downward.
Believe it or not, from the 1980s to the 1990s, meeting a romantic partner through work was at its peak, with nearly 20 percent of couples having met that way. Since then, however, that number has been in rapid decline, as outlined in research showing that as of 2017, only 11 percent of couples met through or as coworkers.
And in February 2018, relationship experts said that the #MeToo movement dampened the office romance.
"The #MeToo movement is splashing cold water on whatever embers of romance are struggling to survive between men and women," Dr. Carole Lieberman, a psychiatrist and author, told Reuters, which also reported that 31 percent of office romantic relationships lead to marriage.
Fast forward to now and "the number of people who have met their soulmate via a work Zoom meeting must be vanishingly small," The Economist noted about the current work environment. "It is hard to flirt while your facial expressions are being observed by a dozen colleagues. And how private is company videoconferencing software's private-chat function, really?"
Even with this decline, however, some companies are revamping their workplace dating policies and, in some cases, implementing disclosure requirements — to account for both anti-harassment laws and the increase in remote work, according to Bloomberg Law.
The pandemic also has prompted employers to reassess their policies on workplace relationships, acknowledging that behaviors might change as work lives shift online and onto digital platforms, Greenspoon Marder LLP Partner Adam Kemper told Bloomberg Law. He also said he's helped numerous employers revisit their policies to account for inappropriate Zoom call comments or social media interactions.
Ultimately the pandemic caused a rush of single folk to dating apps — 18.4 percent more in 2020 than 2019, according to eMarketer.
"Since people can't meet in person, many have adapted to finding someone online," said Vincent Yip, eMarketer forecasting analyst at Insider Intelligence, which expects that user growth will decrease slightly in 2021 and level off through 2023. The reason for less growth, he said, is that "[a]s we head into 2021, and with the country returning to some normalcy, dating habits should also revert back to pre-COVID times."
Which means that the office romance most certainly isn't dead — and that's why employers should continue to limit their potential liability for problems that may arise from consensual relationships between their employees.
To mitigate issues arising from office romances, employers should implement carefully drafted policies. A conflict of interest policy, for instance, can prohibit employees from engaging in interactions that conflict directly with the company's interests. Because employers are subject to strict liability for their supervisors' actions, employers may include a prohibition against supervisor/subordinate relationships in their conflict of interest policy.
Conversely, employers can require that employees disclose romantic relationships and agree to certain terms of conduct, including reacknowledging your Harassment, Discrimination and Retaliation Prevention policy and signing consensual relationship agreements.
Also important is an employer's obligation to investigate all complaints about inappropriate or sexual conduct or favoritism toward a coworker on the basis of an alleged relationship and take appropriate action.
Last but certainly not least is mandatory harassment prevention training. In California, employers with five or more employees are required to provide one hour of sexual harassment prevention training to nonsupervisory employees and two hours of such training to supervisors. Training must take place within six months of hire or promotion and every two years thereafter, and has several requirements related to coverage, who may provide training, tracking, documentation and records, and content and subjects covered. 
Jessica Mulholland, Managing Editor, CalChamber
CalChamber members can use the Consensual Relationship Agreement form and read more about Mandatory Harassment Prevention Training in the HR Library. Not a member? See what CalChamber can do for you.