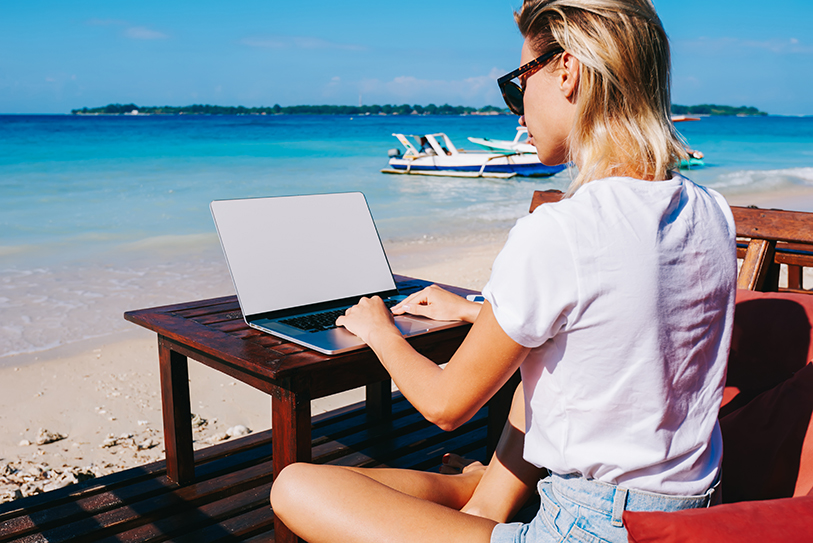 With an accelerated boost from the pandemic, employees are taking advantage of modern technology and moving to locations far from their physical workplaces. And they are doing so for a variety of reasons — from escaping high costs of living to just wanting a change in scenery.
Several organizations — Capital One, Salesforce, Zillow and Twitter, to name a few — have already indicated that they'll continue to allow employees to permanently work remotely post-COVID-19. Even after the pandemic, tech giant Microsoft plans to apply a "hybrid workplace" model, which will allow employees to telecommute up to 50 percent of the time, with managers having the discretion to approve employee requests to work remotely full time.
And with the opportunity to permanently work remotely, the door opens to relocating entirely.
Nearly four in 10 companies now allow their workers to relocate away from the office permanently, according to a recent survey from global staffing firm Robert Half. Fifty-one percent of professionals "would consider" a move to a different city, if their employer offered them a permanent remote work arrangement, and 4 percent have already moved.
One benefit to companies with remote employees across the country (instead of just near their offices) is expanding their recruiting and hiring talent pool. Now companies can find the right person for the job from anywhere in the country.
Many employers, however, are hesitant to allow permanent employee relocation because it may lead to more administrative complications. For example, if one employee moves to another state, different wage and hour laws may apply. Even within California, different localities have different local ordinances that can affect your workforce. Managing benefits can also create headaches. What does HR do if the company's health plan isn't available in your employee's new state? There are no easy answers.
One of the biggest issues between companies and permanent remote workers is determining employee pay. If an employee moves to a place with a lower cost of living, would their pay decrease? Conversely, if they move to a state with a higher cost of living, would their pay increase? Seventy-four percent of HR managers say that their home office location will determine an employee's salary, and 23 percent say that an employee's new location will determine what they're paid. A decision hadn't been made in the final 3 percent.
Notably, when employees were asked if they were willing to take a pay cut in order to relocate, 75 percent said they would not.
Allowing employees to continue working remotely while relocating, sometimes thousands of miles across the country, may not work for every company. Still, companies can potentially gain a strong advantage in gaining and keeping their talent, if employees know they have the flexibility to live anywhere they choose while working for the company.
Mike McCluskey, Senior Technical Editor, CalChamber
CalChamber members can read more about Remote Workers/Telecommuters in the HR Library. Not a member? See what CalChamber can do for you.