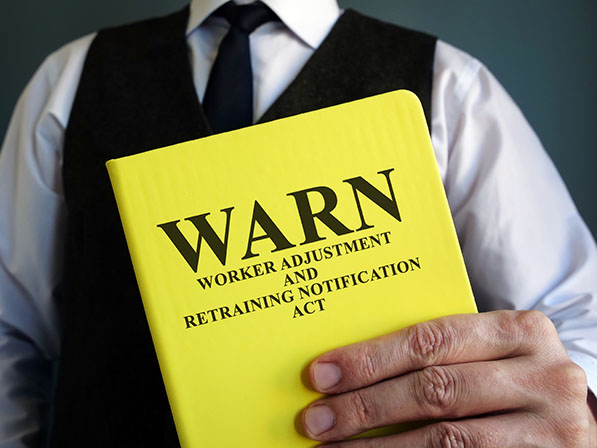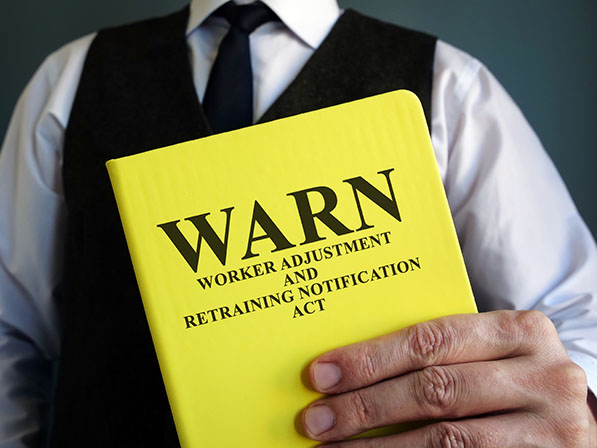 As previously reported, on March 17, 2020, California Governor Gavin Newsom issued an executive order temporarily suspending the notice requirements of California's Worker Adjustment and Retraining Notification Act (CalWARN Act), provided employers meet certain conditions specified in the order. Newsom's order also directed the California Labor and Workforce Development Agency to issue guidance on how to comply with the order. The agency, along with the California Department of Industrial Relations (DIR) and the California Employment Development Department (EDD), has issued guidance in a Q&A format, which can be found on all three agency websites (they contain the same content).
The CalWARN Act guidance provides additional clarification on the executive order's conditions employers must satisfy in order to qualify for the 60 days' notice requirement suspension.
First, the layoff/termination must be caused by COVID-19-related "business circumstances that were not reasonably foreseeable at the time that notice would have been required." The state's guidance confirms that the "business circumstances" should be understood to be consistent with the identical exemption under the federal WARN Act. It also notes that the U.S. Department of Labor has interpreted such "business circumstances" to include "[a] government ordered closing of an employment site that occurs without prior notice."
Employers must give notice "as soon as practicable," or reasonably possible, which the state's guidance says is meant to be consistent with the same provision of the federal WARN Act. Courts have observed that there is no bright-line rule on what constitutes a "practicable" notice period; it depends on the employer's unique factual circumstances. Employers subject to CalWARN requirements should consult with legal counsel regarding their specific circumstances if they are facing a COVID-19-related mass layoff/termination.
As a reminder, in the CalWARN notice, employers must also provide a brief statement as to why the notification period could not be met.
The guidance also specifies that the following information must be included:
Name and address of the employment site where the closing or mass layoff will occur.
Name and phone number of a company official to contact for further information.
Statement as to whether the planned action is expected to be permanent or temporary and, if the entire location is to be closed, a statement to that effect.
Expected date of the first separation, and the anticipated schedule for subsequent separations.
Job titles of positions to be affected, and the number of employees to be laid off in each job classification.
In the case of layoffs occurring at multiple locations, a breakdown of the number and job titles of affected employees at each location.
An indication as to whether or not bumping rights exist.
Name of each union representing affected employees, if any.
Name and address of the chief elected officer of each union, if applicable.
The CalWARN Act guidance addresses several additional issues, including practical concerns such as how to send CalWARN notices (mail, personal delivery or email), to whom notices must be sent and some timing issues. Employers can read the full text on the DIR website. Employers must note that the Executive Order is specific to CalWARN requirements. Federal WARN requirements are still in effect and employers subject to the federal law must still comply with its notice requirements.
With COVID-19 causing uncertainty, these situations continue to change rapidly. CalChamber will continue to provide updates as circumstances develop.
CalChamber has added two FREE forms to HRCalifornia:
These forms are based on California Executive Order N-31-20 and only can be used to notify employees and state/local officials, respectively, of mass layoffs, relocations or terminations that are directly caused by COVID-19-related business circumstances. Employers should use the forms in compliance with Executive Order N-31-20 and the State's implementing guidance and in consultation with legal counsel.
James W. Ward, Employment Law Subject Matter Expert/Legal Writer and Editor
CalChamber members can read more about the Temporary Exception to WARN Act for COVID-19 (Coronavirus) in the HR Library. Not a member? See what CalChamber can do for you.