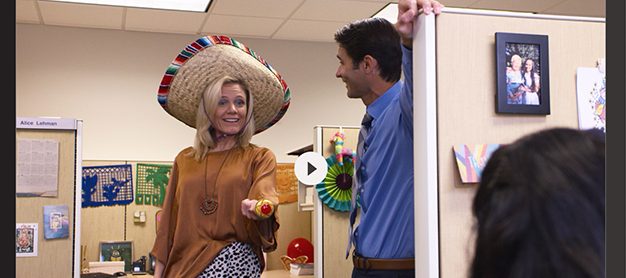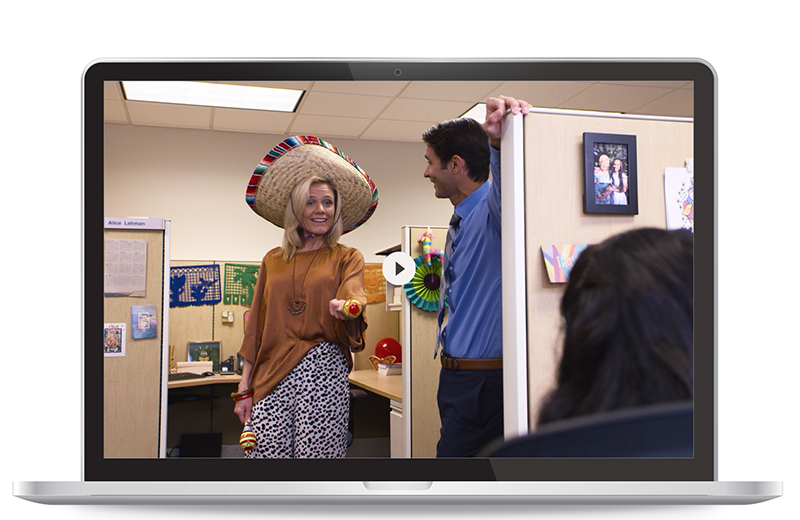 Harassment prevention training is now mandatory for employers with five or more employees, but it doesn't have to be boring or involve old, corny videos where the '90s fashion is more memorable than the scene.
CalChamber's online harassment prevention course has trained nearly 1 million employees and supervisors — and it's recently been revamped and enhanced with all-new video scenarios and interactive quizzes.
CalChamber's training will not only help you recognize what the fine lines of unlawful harassment look like, but also how to report harassment when you notice it. See, not all behaviors that constitute harassment are overt; in fact, many are relatively subtle.
Giving a co-worker a seemingly innocent hug to make him (or her) feel better? It may not be so innocent to whoever's receiving that hug. Got a suggestive or naughty poster or cartoon in your workspace? That's harassment. In this digital age, can emojis be considered workplace harassment? As you will see in this course, context is everything.
And those are just a few examples you'll see in CalChamber's course — there are plenty more. Plus, it meets all of California's legal requirements while also using cinematic-quality video scenarios that draw you into the conversations and get you invested in the outcome. Each video also ends with California legal experts assessing each situation and offering key takeaways to make it even more clear what actually constitutes unlawful workplace harassment and why.
During the course, learners also work through various scenarios and take new interactive quizzes — and learn about bystander intervention, which is when a person, who witnesses inappropriate behavior, speaks up or takes action to stop such behavior rather than taking no action at all.
Not only is providing sexual harassment prevention training a requirement, it's also considered a best practice — doing so increases awareness of acceptable and unacceptable behavior among your employees, sends a strong message that improper behavior won't be tolerated and enforces a culture of respect.
CalChamber offers individual, self-paced training in English or Spanish. Available are both a 2-hour online supervisor version and a 1-hour online employee version.
Jessica Mulholland, Managing Editor, CalChamber
CalChamber members have access to tools and services to help those who manage human resources to work through sexual harassment issues, including How To: Develop a Harassment Prevention Policy and a Harassment Discipline Checklist. Not a member? See what CalChamber can do for you.