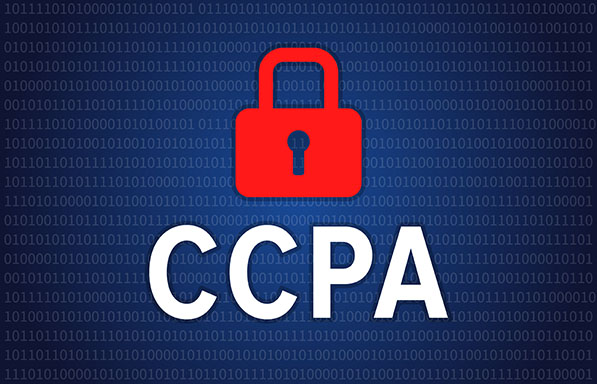 On February 10, the California Attorney General released modified proposed California Consumer Privacy Act (CCPA) regulations that offer some needed guidance on how employers can comply with the act.
CCPA Background
On January 1, 2020, the CCPA went into effect, aiming to change the state's consumer data collection rules to give consumers more control over how businesses use their personal information. The new law also directed the California Attorney General to adopt regulations for the clarification and implementation of the CCPA.
As previously reported, the CCPA's broad language likely encompasses employers and the employment-related information they collect from job applicants and employees. To address this problem, last year's AB 25 amended the CCPA to exempt employment data from most, but not all, of the CCPA provisions for one year. However, employers subject to the CCPA must still disclose, at or before the time of collection, the categories of personal information collected about an applicant or employee and the purposes for which the information will be used.
But, the big question for employers has been how to comply with the requirement. What form does the disclosure notice have to take? The Attorney General's recently proposed regulations, although not final and still subject to further revisions, that may provide employers with an idea of what to expect.
New Proposed Regulations
The proposed regulations outline the requirements for consumer notices, including those for collecting employment-related data. (Note, due to the breadth and complexity of the proposed regulations, we only can discuss the general regulation requirements here, not every detail.) In the proposed regulations, disclosure notices must be presented in a way that is easy to read and understandable to consumers, including:
Using plain, straightforward language and avoiding technical or legal jargon;
Using a format that draws the person's attention to the notice and makes the notice readable;
Being available in the language(s) the business typically uses; and
Being accessible to persons with disabilities.
The disclosure notice must be made available where consumers will encounter it, at or before the point of any personal information collection. For example, businesses that generally interact with customers in-person such as restaurants and beauty salons may include notices on printed forms or menus. For businesses that primarily interact with customers online, businesses can post a conspicuous link to the notice on their websites or mobile apps. These same principles apply to employers collecting information on paper or electronically.
Employers should consult with legal counsel to determine if they are providing timely notice at or before the collection of employment information, especially if they are using online HR services/applications.
In their notices, employers must identify all the categories of personal information being collected, which could include:
Standard identifiers;
Online identifiers;
Characteristics of protected classifications;
Commercial information;
Biometric information;
Geolocation; and
Education data.
The notice must also include either a link to or a paper copy of the employer's privacy policy for employees/job applicants.
Keep in mind that these are only proposed regulations and are still subject to further revision. Nevertheless they provide employers who are eager to comply with some guidance about what they can expect.
More information about the CCPA and the full text of the proposed regulations is on the California Attorney General's website. The deadline to submit written comments on the proposed regulations ends February 25, 2020. Any comments may be submitted by email to PrivacyRegulations@doj.ca.gov or by mail to:
Lisa B. Kim, Privacy Regulations Coordinator
California Office of the Attorney General
300 South Spring Street, First Floor
Los Angeles, CA 90013
James W. Ward, Employment Law Subject Matter Expert/Legal Writer and Editor
CalChamber members can read more about the California Consumer Privacy Act in the HR Library. Not a member? See how CalChamber can help you.