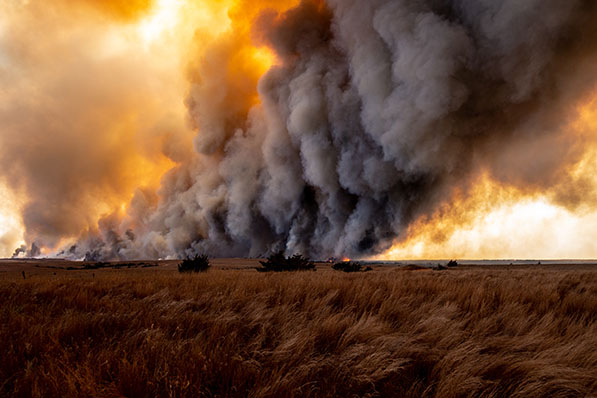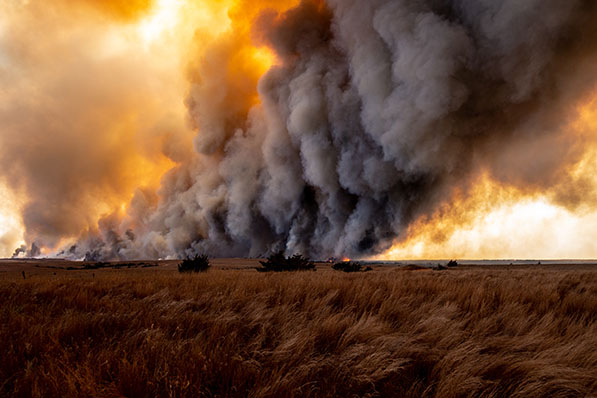 This year's dry, windy winter has government agencies predicting a quicker start to wildfire season. As you may recall, last summer, the California Division of Occupational Safety and Health (Cal/OSHA) enacted emergency wildfire smoke regulations designed to protect outdoor employees as a response to the severe wildfire seasons of the past few years. The emergency regulations were set to expire late last month, but Cal/OHSA has renewed them for another 90 days.
Broadly, when a wildfire is nearby, the regulations require employers to monitor air quality before each shift, and if certain particles in the air reach a minimum concentration, the employers must take steps to protect employees from the wildfire smoke.
More importantly, the emergency regulations apply to all employers with employees who spend a cumulative one hour or more outside over the course of a shift. This means the regulations can cover more employers than just the common outdoor industries, including agriculture, construction, maintenance and landscaping.
As a result, employers should review the regulations with legal counsel and, if necessary, take the following appropriate steps to comply:
Familiarize themselves with how to monitor the air quality index;
Develop the appropriate training and information for their employees; and
Acquire compliant respirators to ensure both timely compliance with the regulations when wildfires begin occurring and to avoid disruption in work.
While these emergency regulations are in effect, Cal/OSHA is preparing permanent wildfire smoke regulations to replace these emergency regulations later this year, among several other workplace safety regulations. Cal/OSHA is currently entertaining proposals that would lower the air quality standards triggering compliance as well as expanding coverage to more than just outdoor employees. As a result, employers who have not already begun preparations to comply with these regulations should stay tuned to HRWatchdog for updates on new proposed regulations.
Matthew J. Roberts, Esq., Employment Law Counsel Subject Matter Expert
Confused about the emergency wildfire smoke regulations? Both members and nonmembers can listen to CalChamber's podcast The Workplace. Episode 22 focuses on Emergency Wildfire Smoke Protection Regulation Now in Effect – What Employers Need to Know.