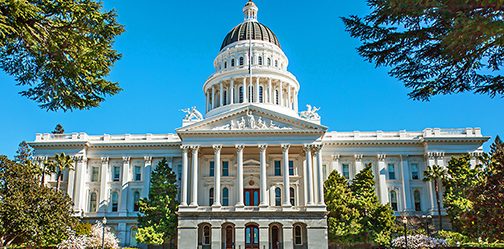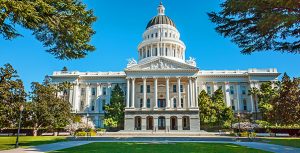 We've wrapped up another legislative session in California at last. Friday, September 13 was the deadline for the Legislature to pass any bills. Governor Gavin Newsom has until October 13 to sign or veto these bills.
This year, employment-related bills generated some of the biggest buzz. CalChamber is urging members to contact the Governor to have him veto one employment-related job killer bill prohibiting arbitration of labor and employment claims as a condition of employment. Here are a few others currently on the Governor's desk.
AB 5: Employee Classification
As previously reported, in April 2018 the California Supreme Court's decision in Dynamex v. Superior Court overwhelmingly reduced business' ability to classify workers as independent contractors. Dynamex also left many questions unanswered. This year, the Legislature passed AB 5, which codifies the stricter "ABC Test" and applies it to the entire Labor Code and Unemployment Insurance Code.
Notably, the Legislature carved out exceptions for dozens of industries, such as surgeons, dentists, lawyers, engineers, accountants and private investigators. For those excepted industries, the common law Borello multi-factor test applies. Publicly, Governor Newsom has supported this bill and is expected to sign it.
AB 9: Extending the Statute of Limitations for FEHA Claims to Three Years
Currently, an employee or former employee alleging violations of the Fair Employment and Housing Act (FEHA) has one year from the date of the last act violating the FEHA to file a complaint with the Department of Fair Employment and Housing. AB 9 would extend the statute of limitations for an aggrieved employee to file a FEHA violation complaint to three years.
This bill may be familiar because it is identical to legislation passed last year in response to the #MeToo movement. Former Governor Jerry Brown vetoed the legislation last year believing that memories and evidence would go stale if the statute of limitations was extended, while also creating a sense of urgency to correct and remedy unwelcome behavior.
AB 25: Exempting Employee Data from the California Consumer Privacy Act
…for one year. Passed in 2018, the California Consumer Privacy Act (CCPA) overhauled the rules of consumer data collection, the transfer of that data to third parties and the deletion of that data. However, because the bill was hastily written and signed into law, many questions were left after its passage. The biggest concern for employers is that the rules seemingly applied to data employers collected from their employees for employment purposes, meaning that upon request employees could have negative information in their personnel files deleted under the CCPA.
AB 25 tries to shore up some of the details of the CCPA and includes a provision that largely exempts the above employee data from the CCPA. However, the exemption is only good for one year, and unless extended next year, would expire on January 1, 2021. In addition, even if AB 25 is signed into law, employers will still be required to disclose to employees and job applicants the categories of personal data collected and the purposes for which that data will be used. 
AB 51: Banning Employment Arbitration Agreements  
As previously reported, AB 51 is a job killer bill currently on Governor Newsom's desk.
The bill would not apply to any arbitration agreements entered into prior to January 1, 2020, so, if passed, employers may wish to seek legal counsel on how to proceed with amending their arbitration agreements after January 1, 2020.
SB 142: Expanding Lactation Accommodations
Modeled after San Francisco's lactation accommodation ordinance, SB 142 would create expanded requirements for employers to provide appropriate lactation accommodations in the workplace. Specifically, a lactation room must be close to the employee's work area, shielded from view and free from intrusion. The room itself must:
Be safe, clean, and free of toxic or hazardous materials;
Contain a surface to place a breast pump and other personal items;
Contain seating; and
Have access to electricity.
In addition, the employer must provide the lactating employee access to a sink with running water and a refrigerator suitable for storing breast milk close to the employee's workspace.
SB 142 would also require employers to create and implement a lactation accommodation policy, including publishing the policy in the employee handbook and providing the policy when an employee inquires about or requests parental leave. Former Governor Brown vetoed very similar legislation last year, but it remains to be seen whether Governor Newsom signs or vetoes this legislation.
Stay tuned to HRWatchdog for updates!
Matthew J. Roberts, Employment Law Counsel/Subject Matter Expert
CalChamber employment law experts will cover the new employment laws for 2020 in the October 24 issue of our HRCalifornia Extra newsletter (subscribe now) and in our annual new laws white paper (coming in November).