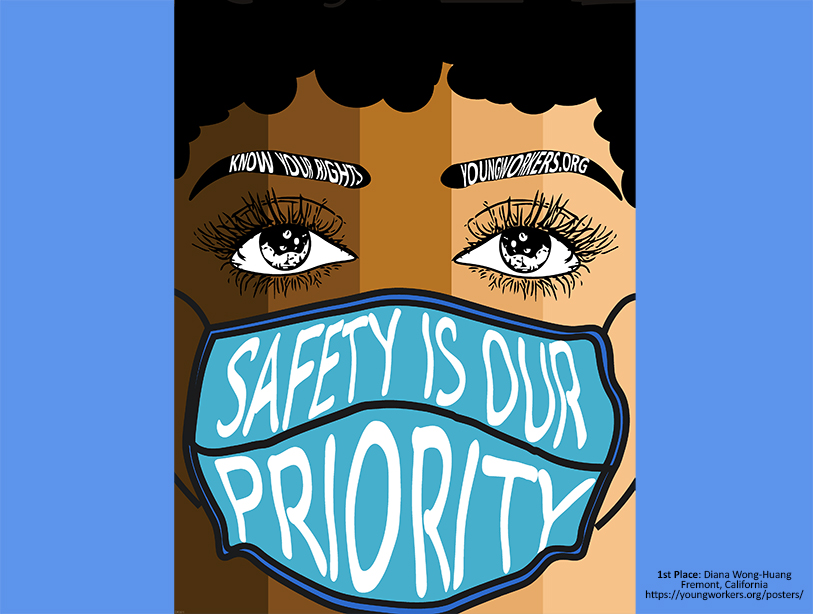 As the school year will soon come to a close, teens will embark on another summer affected by COVID-19 — and many may be looking for work.
Every 6 minutes, a U.S. teenager is injured seriously enough on the job to go to an emergency room, according to YoungWorkers.org, and 30 to 50 teens die from their injuries each year. So what better time than May — just before they start these new summer jobs — to bring light to workplace safety through Safe Jobs for Youth Month, a public awareness information campaign "consisting of fun and engaging learning activities about workplace safety for teenagers," according to a California Department of Industrial Relations press release.
This year's campaign aims to help prevent teen workplace injuries by educating youth and informing employers, parents and the community about workplace health and safety. The 2021 Resource Kit includes a work permit quiz, poster contest, social media campaign, fact sheets and trainings on safety topics, including prevention of COVID-19 exposure for retail and service workers. A free Working Teen mobile app is also available for teens to download to learn how they can protect themselves as a teen worker.

And remember, since COVID-19 and its related hazards are still upon us, the California Division of Occupational Safety and Health (Cal/OSHA) has infection prevention guidance for employers and workers. This guidance not only helps employers comply with requirements necessary to protect workers exposed to infectious diseases like COVID-19, but it also gives workers information on how to both protect themselves and prevent the disease's spread.

Visit YoungWorkers.org for more information about the California Partnership for Young Worker Health and Safety and Safe Jobs for Youth Month.
Jessica Mulholland, Managing Editor, CalChamber
CalChamber members can read more about employment restrictions for minors and minimum workplace safety requirements in the HR Library, or take advantage of our Employing Minors Checklist. Not a member? See how CalChamber can help you.