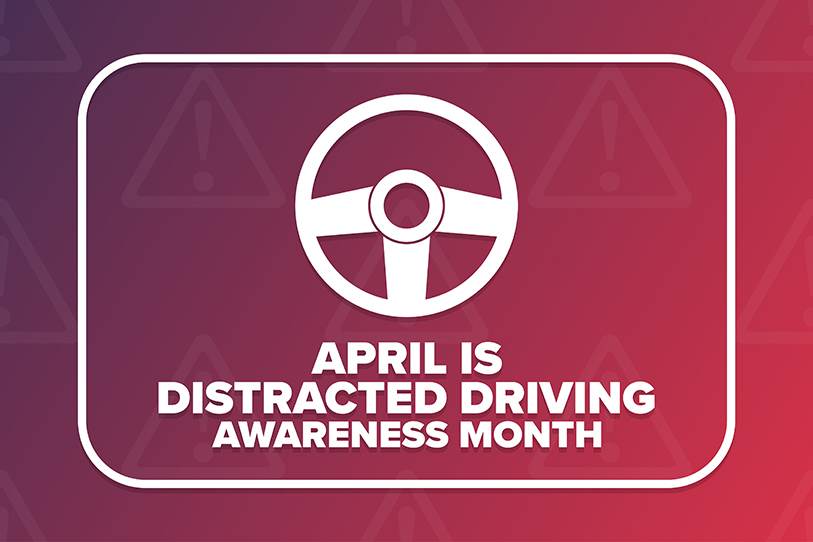 As employees begin returning to the office, many will start commuting again — and as employees spend more time in the car, they may try to save time by also eating, applying makeup, drinking coffee and more. Distracted Driving Awareness Month is a chance for employers to spread the word about the dangers of multi-tasking while behind the wheel.
In 2018, the average person spent 54.2 minutes commuting, round trip, each day, which equaled 4.6 hours per week, according to an Upwork analysis. In addition to the previously mentioned time-saving activities, employees may also use this time to complete other tasks, like talking on a cell phone or setting their navigation — and any time attention is taken away from driving, it's considered distracted driving. In 2019, distracted driving killed 3,142 people — a 10 percent increase from 2018.
It's not just a problem during employee commutes — your employees who drive for work-related reasons may also be engaging in the same behaviors. While courts generally refuse to hold employers liable for negligent acts committed by their employees during their commutes to and from work, if your employees drive for work-related purposes, the employer may be held liable for any accidents.
In its 2012 distracted driving brochure, the federal Occupational Safety and Health Administration (OSHA) notes that "[w]hen OSHA receives a credible complaint that an employer requires texting while driving or organizes work so that texting is a practical necessity, we will investigate and will issue citations and penalties where necessary to end this practice."
The National Highway Traffic Safety Administration (NHTSA) suggests the following tips that employers can pass on to their employees:
Pull over and park your car in a safe location before reading or sending a text.
Don't scroll through apps, including social media, while driving. If you have a hard time putting down your phone, store it in your trunk, glove box or back seat until you reach your destination.
If you have passengers, appoint a "designated texter" to handle your texting.
Employers should work with legal counsel to draft a policy outlining the rules for employee driving and safety when they drive for work-related reasons. CalChamber's Employee Handbook Creator includes a section on prohibiting cell phone usage/texting while driving.
Katie Culliton, Editor, CalChamber
CalChamber members can read more about Travel Time, including Employer Liability for Employee Actions During Commute, in the HR Library. Not a member? See how CalChamber can help you.