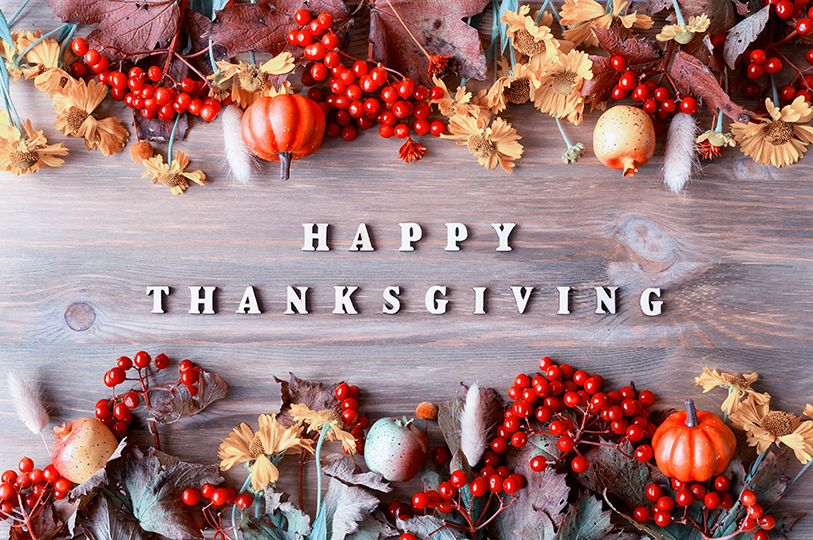 As we approach Thanksgiving in what has been an especially rough year, there's no better time to focus our attention on what we have to be thankful for. Expressing gratitude to your employees, many of whom may be working remotely while juggling caretaking obligations, is more important than ever.
This time last year, we wrote about showing employees appreciation for their work throughout the year, not just during the Thanksgiving season. In fact, studies show that employers don't always have to give employees' more money or tangible benefits to recognize them for their work (although those don't hurt!) — most employees actually prefer a verbal or written "thank you."
This year, even though workplace celebrations will likely be nonexistent or significantly toned down (e.g., Zoom happy hours), workplace experts suggest that employers still do something for employees.
"To come out on the other side [of 2020] is a massive achievement itself and worth celebrating," Kath Rau, global vice president of people and experience at Culture Amp, told HR Dive. In the article, she and other experts recommend:
Checking in on employees' mental well-being during the holiday season;
Giving employees meaningful gifts (which don't have to be expensive);
Considering ways to help employees get a little self-care (e.g., time off or declaring no video calls on Fridays); and
Giving employees options for how they want to be appreciated (e.g., no one-size-fits-all).
"[This effort is] not just for now, but an investment into next year," Julie Lamm, workforce strategic partner at PwC, told HR Dive, adding that in the current environment, where one day feels just like the next, taking time to commemorate and celebrate is an investment in employees; this helps them feel restored and ready for the challenges of 2021.
Valuing employees for their work benefits not only employees, but also employers; as Indeed notes, showing employees appreciation can increase morale and improve engagement, among other things.
In the spirit of Thanksgiving, HRWatchdog would like to thank our readers for making us a part of their day. Have a happy Thanksgiving!
Katie Culliton, Editor, CalChamber
It's that time of year again! Yes, new employment laws are here. The New California Employment Laws Effective Now and Coming January 1, 2021 white paper is now available for nonmembers to download.
CalChamber members can access the white paper here. Not a member? See how CalChamber can help you.