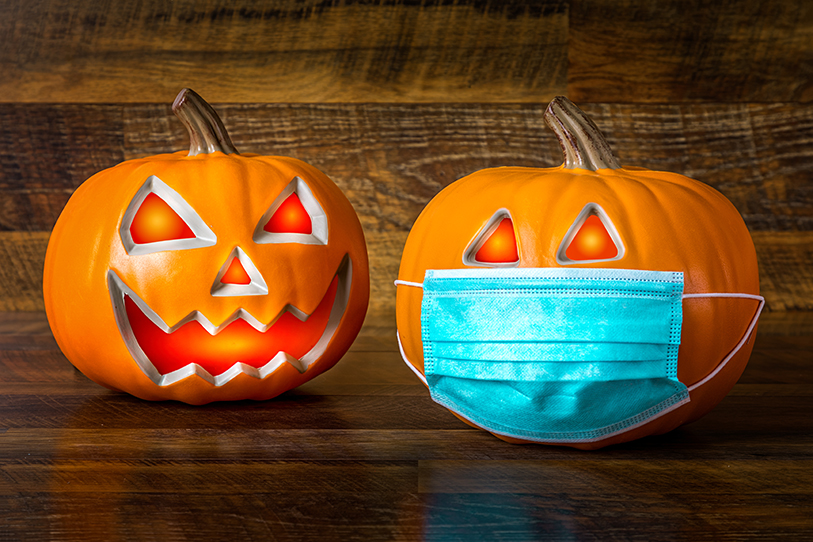 Halloween 2020 looks different this year. Will children be able to trick or treat? Does employee morale improve if remote workers dress up? Is a Zoom Halloween call really team building? Can insensitive costume choices, even when employees are working from home, lead to discrimination and harassment claims? While the answers to some of these questions are unknown, one remains a definite "yes" — employees should avoid sharing potentially inappropriate costumes with their coworkers.
Despite the many questions surrounding this year's Halloween festivities thanks to the COVID-19 pandemic, 148 million U.S. adults still plan on celebrating, with a similar percentage of people planning to dress in costume this year (46 percent) as in 2019 (47 percent), according to the National Retail Federation. This year's top costumes for adults are relatively safe — witch, vampire, cat, Batman and ghost — but in our hyperpolarized political climate, workers may get carried away. Some 2020-themed costumes suggested online include the fly from the vice-presidential debate, a "Karen," "Tiger King" or Sexy Fauci.
And sometimes, certain costumes are just plain work-inappropriate — even when worn at home during Zoom meetings. Dressing as a clown to report COVID-19 death statistics, even if the motive was to encourage safe Halloween celebrations, is not a good idea — as the Oregon Health Authority realized. Ultimately, even though workers are at home, when they're engaged in online meetings with coworkers, they must behave as if they're in the office. This also is the case when it comes to harassment — harassing conduct is based on who the employee is with, not where the employee is located.
To further get you in the Halloween spirit, here's something sure to scare you — a whopping 26 percent of respondents in a RetailMeNot survey said candy corn was their most-loved Halloween treat. The majority of respondents, however, chose delightful chocolate candies, such as Reese's peanut butter cups, M&Ms, Kit Kat, Snickers and Hershey bars.
As we begin the year-end wind down with only 63 days left until 2021, employers should be preparing for the upcoming new employment laws — which include a significant expansion of the California Family Rights Act that will affect both large and small employers. If that task isn't at least mildly frightening, we don't know what is. Happy Halloween!
Katie Culliton, Editor, CalChamber
CalChamber members can read more in-depth coverage of the new 2021 employment laws in the HR Library. Not a member? See what CalChamber can do for you.