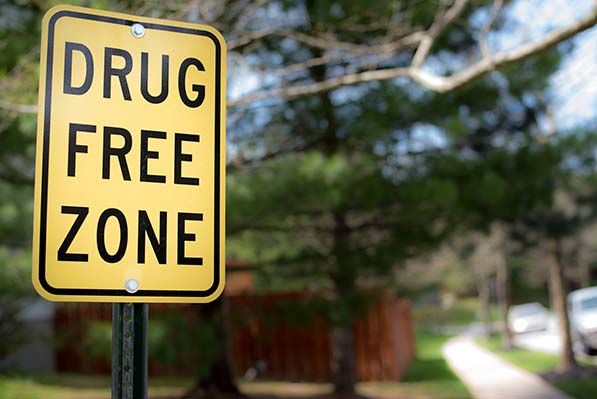 Marijuana is legal in California, and unemployment rates remain low. Meanwhile, workplace drug tests yielding positive results are hitting record highs. What should California employers do about pre-employment drug testing?
Positive Drug Test Hits 14-Year High
Positive workplace drug tests increased 4.4 percent between 2017 and 2018, according to an annual Quest Diagnostics Analysis. Marijuana continues to be the most commonly detected illicit substance, increasing almost 17 percent since 2014. The good news is positive results for opiates, heroin and cocaine are declining.
In California, the positive drug test rate is lower than the national average (3.7 percent vs. 4.4 percent). Northern California, along the Nevada border, has the highest percent of positive drug tests in all of California, followed by the Northern California coast.
"Our in-depth analysis shows that marijuana is not only present in our workforce, but use continues to increase," said Barry Sample, PhD, senior director, science and technology, Quest Diagnostics in a press release.
California Employers Can Still Conduct Pre-Employment Drug Testing
California employers can still maintain a drug- and alcohol-free workplace, which includes marijuana, regardless of whether it is used recreationally or medicinally. Similarly, employers are not prohibited from conducting pre-employment drug testing for marijuana use.
Employers have many legitimate business reasons to conduct pre-employment drug testing. Eliminating substance abuse in the workplace can reduce health insurance costs, improve employee productivity and reduce the likelihood of accidents, which adversely affect workers' compensation costs.
Medical marijuana is not protected under the Americans with Disabilities Act (ADA) nor the Fair Employment and Housing Act (FEHA). Because marijuana is still illegal under federal law, the California Supreme Court found that marijuana did not have the same legal status of other legal prescription drugs.
Employers have the right to pre-employment drug testing and should continue to be mindful of federal law.
Katie Culliton, Editor, CalChamber
CalChamber members can use the How To: Oversee Pre-Employment Drug Testing in the HR Library. Not a member? See what CalChamber can do for you.