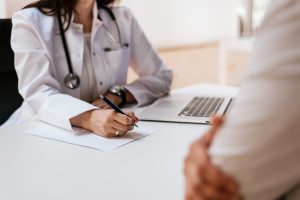 A California credit union will pay over $27,000 in lost wages and emotional distress to a former employee after she was terminated for requesting an extension for a modified work schedule due to her disability. The California Department of Fair Employment and Housing (DFEH) settled with the credit union after finding cause to believe a violation of the Fair Employment and Housing Act (FEHA) occurred.
Due to a disability, the employee's doctor ordered her to work a modified schedule of six-and-a-half hours per day instead of eight hours. The credit union initially accommodated her modified schedule, but the employee was terminated when she requested an extension of the accommodation.
"An employer's duty to reasonably accommodate an employee with a disability does not necessarily expire at the conclusion of the time period listed on a doctor's note," said DFEH Director Kevin Kish, in a press release. "When an employee requests an extension of the accommodation period based on a new doctor's note, the employer has a duty to continue the interactive process to determine if an extension would pose an undue hardship."
California law requires employers to engage in a timely, good-faith interactive process with an employee to identify and implement effective reasonable accommodations for employees with disabilities. Due consideration of the request is required.
As part of the settlement, the credit union must update its policies to comply with the FEHA, retain an outside consultant to provide annual training to supervisors and human resource personnel for three years, and provide settlement compliance reports to the DFEH for three years.
Katie Culliton, Editor, CalChamber
CalChamber members can read more about Reasonable Accommodation of Disabilities in the HR Library. Not a member? See how CalChamber can help you.