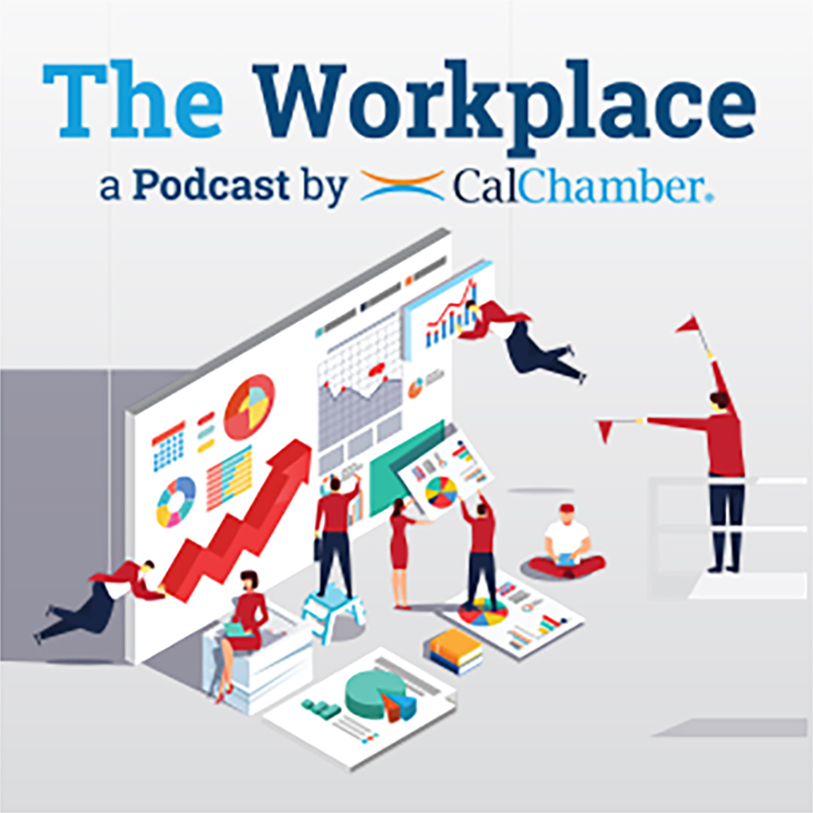 In this episode of The Workplace podcast, CalChamber employment law experts Matthew Roberts and Bianca Saad discuss the workplace rules employers should consider when planning their company's holiday party.
It has been another challenging year due to the COVID-19 pandemic and since many employers in California couldn't host a party last year, many employers are looking forward to celebrating this holiday season by throwing an in-person company holiday party. As with anything that is work related, employers need to make sure they put together a respectful and safe event in addition to the fun, Roberts says.
Saad agrees, pointing out that it's important to follow appropriate workplace rules. For example, a common misconception is that everyone can "let loose" at an offsite company holiday party, disregarding sexual harassment prevention rules and engaging in speech or conduct that one wouldn't in a traditional work setting.
But, "that's just not the case," Saad says. These rules and policies are still going to apply to work-hosted functions, and employees should be reminded that they must maintain a respectful environment, even if the event is held at an offsite restaurant or on the weekend.
"I know one of your favorite mantras, Matt, is 'It's not where you are, it's who you are with,'" she says.
Because people are off site, they feel more casual and are in a more celebratory mood and may lose sight of these workplace rules, Roberts adds. But conduct at these events can still come back into the workplace.
Serving Alcohol
Roberts asks Saad whether alcohol may be served at holiday parties, even if the company has a drug- and alcohol-free workplace policy.
Saad answers that yes, an employer may serve alcohol and alcoholic beverages at a work function, but because they are doing so in a very limited scope, they should remind employees that it's a narrow exception to their drug- and alcohol-free policy.
Employers also need to consider the risk and liability that comes along with serving alcohol because it can loosen behavior and lead to inappropriate conduct or comments. One way to lower the risk of overconsumption or drunk driving is to hand out drink tickets or limit drinking alcohol to a certain time period. Other options employers can explore is serving food and water alongside the alcohol, and helping with rideshare service fees to ensure employees get home safely, Saad says.
Décor, Gift Exchanges
When it comes to decorations, employers should not limit their choices to one particular theme or religion or just to Christmas. There are many winter holiday celebrations taking place this time of year and we don't want anyone to feel excluded for their religious beliefs. Employees can even be encouraged to bring their own decorations, she says.
If an employer decides to hold a gift exchange, Saad recommends that employees be reminded of the company's policies and they should be mindful not to bring something that is inappropriate for work, such as gifts with sexual connotations or otherwise inappropriate or offensive
Party Attendance
Employers often put a lot of time, effort and money into these holiday parties and want to encourage employees to partake in the festivities. What concerns, Roberts asks, are there in requiring attendance at these parties?
Some employers don't want to appear overbearing and will say that attending the company holiday party is voluntary, but in reality, there is an unspoken expectation that employees will need to attend. If an employer says attendance is voluntary, then it's important that attendance really is voluntary, Saad stresses. There can be no negative actions taken on an employee if they fail to attend, such as not giving them their bonus or not giving them opportunities to advance their role within the company.
Making attendance mandatory is acceptable, but that time will then be considered as hours worked. This means that the employee will need to be paid for that time and will be owed overtime pay if the party results in extra hours, she explains.
CalChamber members can read more about legal issues to consider when planning a company holiday party in the HR Library. Not a member? See how CalChamber can help you.