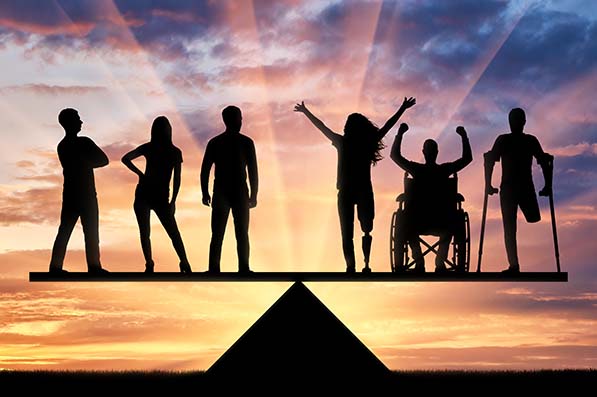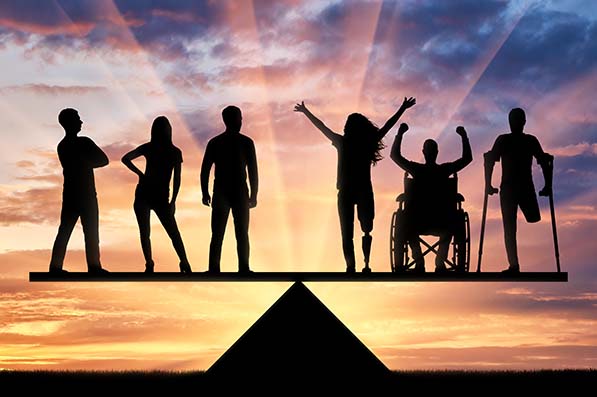 October is National Disability Employment Awareness Month (NDEAM), which celebrates the contributions that Americans with disabilities have made to this country's workforce and economic strength. With unemployment at historical lows for all Americans — and global competition creating a high demand for skilled workers — employers need to expand their search for talented employees. NDEAM reminds employers that they can expand their search while simultaneously renewing their commitment to an inclusive work culture.
"Employers, both public and private, are critical to our nationwide efforts to promote workplace access for individuals with disabilities," President Trump declares in the NDEAM presidential proclamation.
This year's theme, "The Right Talent, Right Now," means that people with disabilities not only offer skills employers need, but also bring creative, unique and diverse perspectives to the workplace.
"People with disabilities are indeed 'The Right Talent, Right Now,'" said Deputy Assistant Secretary of ODEP Jennifer Sheehy in a press release. "We are business owners, employees, educators, and community leaders. We produce goods and deliver services. We serve our nation. We also invent and innovate, often drawing upon our experiences to devise new technologies and products that enhance life for all of us."
In California, 23 percent of adults have some type of disability, which means individuals with disabilities are a large market segment of your prospective employees, current employees and clients.
This month is a great time to review your workplace policies to ensure they convey a commitment to an inclusive workplace. Inclusive workplace policies and practices are important so that all Americans who want to work can work and have access to services and supports that enable them to do so. Not sure where to start? The Employer Assistance and Resource Network on Disability Inclusion (EARN) has A Framework for Building a Disability-Inclusive Organization.
You can also establish an Employee Resource Group, which offers employees an opportunity to connect and receive support from others with similar backgrounds or interests. EARN also has A Toolkit for Establishing and Maintaining Successful Employee Resource Groups.
The Office of Disability Employment Policy (ODEP) has other suggestions for employers this month, including educating employees and participating in Disability Mentoring Day. Employers can also download and print a poster celebrating this month.
Finally, NDEAM doesn't have to be one month of the year. The ODEP offers Year-Round Employer Strategies for Advancing Disability Inclusion.
Katie Culliton, Editor
CalChamber members can read more on Reasonable Accommodation of Disabilities in the HR Library. Not a member? See how CalChamber can help you.